Technology is just a tool. It's a powerful tool, but it's just a tool. Deep human connection is very different. It's not a tool. It's not a means to an end. It is the end – the purpose and the result of a meaningful life.

Melinda Gates, Philanthropist, Duke University Commencement Address, 2013
Images take from article: How New Pedagogies Find Deep Learning 
Deep Learning is quality learning… that sticks!
What really resonated with me this week was the importance of Michael Fullen's New Pedagogies for Deep Learning with the emphasis on making learning exciting and the importance of building trust. He explained going about that quite simply by:
Name it
Model it
Monitor it
"Trust" by Pro-Zak is licensed under CC BY-NC 2.0
This leads me more towards looking into the leadership roles within a school:  and how new leaders "figure out how to relate to the group, to change the nature of the work" and even more importantly build collaboration that lasts beyond the leader leaving. Especially in an international school setting where turnover is usually quite high;  a collaborative group continues on after the leader has then left.  These leaders must focus on creating conditions that pull students' and teachers' initiative and potential forward; therefore, paving the way for new pedagogies that allow deep learning to take place. Without teacher initiative and recognizing the potential to move forward, it reminds me a lot of effect size and what the many factors are affecting student achievement.  With the teacher as Activator with an effect size of .72 (and as a facilitator at .19) it is crucial that as educators we continue to reflect on our current proven practices. This hold especially true in the field of SEN/SPED when in order to make a years plus growth in one years time, choosing interventions and teaching practices with effect sizes of at least 1 is the most beneficial for our students.  Hattie Ranking: 252 Influences And Effect Sizes Related To Student Achievement is a great reminder of what those include. Specifically, Collective Teacher Efficacy is the highest at 1.57, which is the collective belief of teachers in their ability to positively affect students' lives in education. This also holds a strong correlation to job satisfaction; and during a pandemic year, one that has greatly been impacted.
Image Taken from Visible Learning: Hattie Ranking: 252 Influences And Effect Sizes Related To Student Achievement
Another aspect I found quite helpful was his mentions of Assessment Literacy: or the ability to be skilled at looking at the data and how to proceed with it. Since now more than ever teachers are bombarded with data and evidence that leads to an overwhelming amount of it, but being able to decipher it and see how we're doing as educators. I found that the Principal's Training Center (PCT) course on assessment incredibly helpful towards making progress towards this and attempts at achieving mastery.
In order for this deep learning to be possible and to then stick, human connections are even more important than ever… especially in a now Covid plagued world.
Teachers can no longer get away with saying, "I don't care if they like me, they don't need to like me, they need to learn." Hopefully, with more and more research and understandings out there, teachers will begin or continue to acknowledge how important a safe environment and good rapport go hand in hand with student achievement. Especially in the world of SEN/SPED, if a child doesn't like their teacher, walls go up and it makes any learning even that much harder to obtain.
"If kids know you care about them as human beings,it makes all the difference"-Pauline Roberts
Teachers need to (naturally) gravitate towards new pedagogies that offer a new way of teaching or new tools that sparks engagement and learning.
Photo by Wout Vanacker on Unsplash
As stated in the article, How New Pedagogies Find Deep Learning, "Is it any wonder that studies from many countries show that less than 40% of upper secondary students are intellectually engaged at school?" If that number isn't alarming and cause for a change, I don't know what other motivation there could be.
Creating the freedom to learn and the freedom to contribute and participate on a global scale is a remarkable task one that wasn't even in existence a decade ago and will take the continued transformation of technology within the classroom to achieve.
We need to continually push for more exciting lessons:
Image take from Michael Fullen's New Pedagogies for Deep Learning
Learning Partnerships
No matter if you call it digital learning, distance learning, or off-campus learning, the partnerships formed are more important now than ever. Not being in the 'brick n mortar' model of education where everyone is face to face and one can easily pop in and out of classrooms to bounce ideas off one another and more importantly give that specific regularly and timely feedback only became more and more challenging.
The learning partners must find a balance that will be different to each learning context; from my partnership in the Math 7 classroom with one teacher to my Humanities 7 classroom daily with another, to yet even a 3rd partnership with my instructional assistant in two pull out small group classes; each one offers a unique and specialized approach to collaboration.
Achieving the right balance between structure and independence is something that continually takes hard work, a massive amount of organization and on going communication depending on the subject, the complexity of the task at hand, and even greater impact…. the level of familiarity with the content.  We must be co-learners alongside our kids. Able to model the learning process that is required when answering great open-ended questions after a strong trust is built and engagement flows.
Throughout each learning process, it now becomes the focal point for all individuals to have mutual discovery, creation, and use of knowledge. To even attempt to tie in the frameworks more often than just during the large department's meetings when establishing the year-long plans.
Fostering Partnerships to Support & Enhance
The ongoing teamwork and collaborative efforts allow for the greatest student achievement as we are able to build on one another strengths.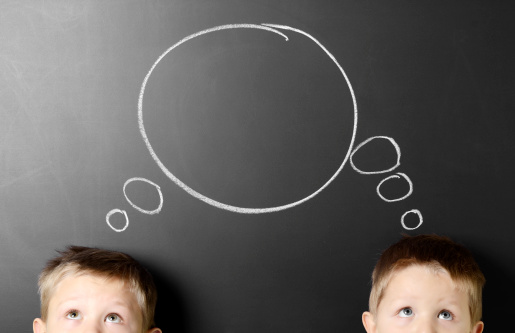 Learning outcomes are measured by:
Capacities to build new knowledge and to lead their own learning effectively
Proactive dispositions and their abilities to persevere through challenges
The development of citizens who are life-long learners.
And it is through collaborative effective partnerships that we can achieve these learning outcomes and continually push for higher student engagement and deep learning… that STICKS!
Effective partnering is built on principles of equity, transparency, reciprocal accountability and mutual benefit.Through such partnering, teachers not only become learners themselves, but also begin to see learning through the eyes of their students. This 'visibility' is essential if teachers are to continuously challenge students to reach for the next step, and if they are to clearly see whether teaching and learning strategies are achieving their intended goals.


Hattie. J. (2009). Visible Learning: A Synthesis of over 800 Meta-Analyses Relating to Achievement. London: Routledge.
Embracing a New Model of Education
Our school has really been a focus on ensuring as much face to face time learning can take place while not compromising the safety and health of our community. Professional development and resources have been increased and extended to help compensate for these changing times, though at times the learning process can be hindered due to last minute changes or frequent change in teaching models at a moments notice (when a certain number of positive Covid cases has been reported) this effects any long term planning or even knowing which days classes will come next.  It has been a true testament to the flexibility and teaching our student to embrace
spontaneity. A term not many educators are comfortable with, as we plan and have attempted to control every factor within our classrooms that are now on the other side of a screen.
Our school could be more accepting of new pedagogies and models by taking further action after completing a SEN/SPED audit through Next Frontiers: Inclusion.  They offered huge insight into our school's teaching and inclusionary practices, as well as examples and models of different co-teaching methods: which we've found to be very useful and lead us to question the overall program and placement of students who receive specialized educational services.
In order for new pedagogies to spread,  teachers, students, and leaders must implement them and then collaborate to share their experiences. Only then will their experience and energy, help impact these learning practices that are being had on everyone involved.
My goal for deep learning partnerships at our school would be for teachers to embrace their partnerships with students to master the learning process; while continuing to expand their repertoire of teaching strategies in order to enhance the foundation of teacher's pedagogical capacities.
I want teachers and students to not only master content knowledge, but the process of learning. Most importantly learning how to learn by:
Students defining their own learning goals and  success criteria
Students monitoring their own learning
Students critically examining their own work
Students incorporating feedback from anyone including, but not limited to: their peers, teachers, and parents 
Students use all of this to deepen their awareness of how they function in the learning process
After all of this happens and students begin to make progress in mastering the learning process, our role as educators can then move from 'explicit structuring of learning tasks, and spend more time providing feedback, activating next-level learning challenges, and continuously developing the learning environment.'
Image taken from Toaster Masters International
Last, as we consider the New Pedagogies for Deeper Learning all we need to focus on are the 6 C'. Whether it's for project-based learning, through direct instruction, or through an inquiry-based mode of learning, having the teacher as an 'activator' (higher effect size) as opposed to 'facilitator' (lower effect size, even below the hinge point) will allow for deeper learning experiences to take place in our classrooms.
Character Education
Citizenship
Collaboration
Communication
Creativity
Critical Thinking
Based on this week's readings, in order to engage and support deeper learning, I will shift my practice to continue to work on my questioning- especially when in the large classroom setting (non pull-out environment) to ensure all learners are achieving their level best. I like to activate my students through the use of greater questioning techniques, holding them accountable, setting clear/high expectations, and helping them set their own goals and monitor their own progress- especially around self-regulatory skills and constant reflection.
 How Do You 'Activate' Students?
My practice has deepened since the start of my COETAIL journey as I have gained many new tools to utilize in my classrooms, ended my protest of Twitter, and expanded my PLNs through blogging.  I've implemented many "new" technology features to enhance the learning of my students right alongside me.  Modeling every step of the way, that it's more than okay to make mistakes and try new things while continually reminding one another
"Please be Patient we are learning"- Dr. Brent Mutsch